Make Wellness
Your Business
Our mission is to create a healthier world. Join the movement of wellness that's paid out $9B in commissions and help change lives with a whole village behind you. Let's make it happen – together.
Join us

Sign Up
Let's get your business up and running. Get all the products, tools, and training you need in one kit.
Launch
Set up your digital storefront in a few clicks and run your business straight from our mobile apps. Now you're open for business.
Earn
From the get-go, you'll be stacking up earnings and building a community of healthier lives.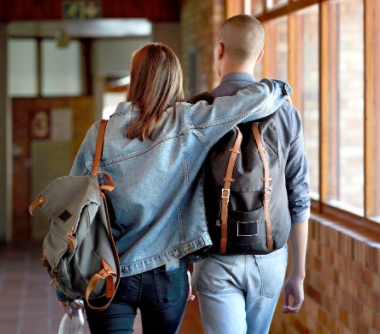 Money, Daily
Get paid every single day.
No Inventory
No need to store product in your garage. Inventory is on us.
Digital Tools
In 5 minutes, set up your personal online store, get instant access to on-demand training and social tools, and do it all from your phone.
Here for You
From support to mentorship, the Shaklee community is here to help you find success.
Pr
PURPOSE
Becoming a Shaklee Ambassador means harnessing your passion for wellness to make a real, tangible impact and create a healthier world.
Fb
FLEXIBILITY
Work on your own terms, on your own schedule, and to the beat of your own drum. With our digital tools, you can do it from any device, anywhere.
In
INCOME
Shaklee has helped people generate income since 1956 – totalling $9B in payouts (and counting). Get paid daily and enjoy discounts, too.
Impact Calculator
Here's a big picture look at how the Shaklee community makes a real impact in the world.
Success as Real as
Our People
"The quality products are why I started sharing Shaklee. The ability to be my own boss, work from anywhere, and help others achieve their health goals is why I keep going!"
Tovah S., Ambassador since 2015
"Shaklee inspired us to incorporate products into our fitness business. Partnering with a company with a wonderful reputation makes nutrition stress-free."
Sheree and Brandon C., Ambassadors since 2005
"Since partnering with Shaklee, I know without a shadow of a doubt that I'm with the right company. We have amazing products and earning potential."
Rochelle P., Ambassador since 2012
"Shaklee's promise is why I started, and my results are why I continued! Now I get to share my results – as well as the joy of achieving them – with others interested in Shaklee's promise."
Tehila H., Ambassador since 2020
"I'm busy homeschooling and chasing after a toddler, but Shaklee makes it easy to fit my business in. Working doesn't feel like work when you believe in what you're doing."
Robyn F., Ambassador since 2013
"My business lets me take my greatest passions, turn them into a lifestyle, and make an impact on people that wasn't possible before. Simple, meaningful, and fulfilling."
Aaron D., Ambassador since 2012
You've Got Questions.
We've Got Answers.
1. One 473 mL bottle of Basic H2® when diluted as directed equals the number of cleaning uses of 5,824 bottles (769 mL each) of ready-to-use Windex®. The figure for plastic bottles saved from landfill was derived by multiplying the total number of Basic H2 bottles sold in all Shaklee markets over the last 10 years by 5,824, which is the number of 769 mL bottles of Windex needed to equal the number of cleaning uses of one 473 mL bottle of Basic H2. All trademarks are the property of their respective owners.
2. This figure was derived by multiplying the total number of new join Members and Ambassadors in all Shaklee markets over the last 10 years.