Proven in peer-reviewed published clinical studies. Proven by people.
Proven by Science
LOSE THE WEIGHT. KEEP IT OFF. RETAIN LEAN MUSCLE.
In clinical studies conducted in 2017–2018 by Dr. Wayne Westcott, a leading nutrition researcher from Quincy College (Massachusetts), the Shaklee 180 Program was clinically proven:
To help you lose the weight and keep it off and retain lean muscle.*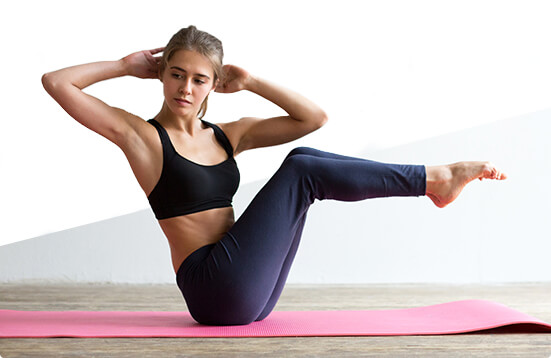 Powered by Leucine®
Leucine is the best, most effective branched-chain amino acid used in the biosynthesis of proteins. It helps you:
Build lean muscle
Burn fat Improve metabolism
Reduce cravings
More muscle means a stronger, leaner-looking you.
Myth of the Scale: Why You Can't Always Trust the Numbers
You hit the gym and eat healthy regularly, yet the scale is barely moving! What's the deal? Don't fret too much. Real changes happen over weeks and month (not hours and days), so let your favourite pair of jeans be your guide to gauging real progress.
The best kind of weight loss is when you're losing fat and keeping muscle – you're getting leaner and losing inches, which means your clothing size may shrink at a greater rate than your weight – and that's what you really want!
Keeping muscle also keeps your metabolism strong, which means you're less likely to gain the weight back.
*The Wescott weight-loss study consisted of six months of weight loss, including replacing two meals a day with Life Shake™, 40 minutes of exercise twice a week, and calorie targets, and six months of maintenance, including one Life Shake per day, 40 minutes of exercise twice a week, and no calorie targets. See full details of the Westcott clinical studies at healthresource.shaklee.com.