James R. Brooks
PhD, CFS
Executive Vice President, Research & Development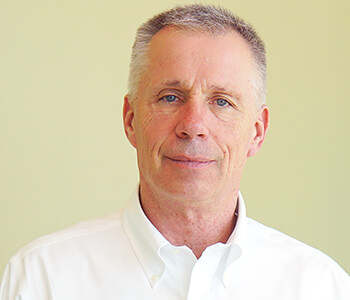 James (Jim) Brooks, PhD, CFS is Shaklee's Executive Vice President of Research & Development. Jim heads Shaklee's Global R&D team and leads the effort to bring breakthrough products that embody the Shaklee difference to our Shaklee family around the world. He's a proven leader of research and development with more than 30 years of industry experience in the field of nutrition and food science.
Prior to joining Shaklee, Jim served as the head of Global R&D and Quality at Pharmavite, where he was in charge of product development of vitamins and commercialized proprietary technology initiatives. Before that, Jim held a variety of research and development positions at W. Bolthouse Farms, Campbell Soup Company, Nestle, and Abbott Laboratories, where he worked on the research and development of infant formula and medical foods.
Jim received his Bachelor of Science from Ohio State University, a Master of Science from Clemson University (South Carolina), and his PhD in Plant Physiology from Clemson University. He serves as an adjunct professor at Clemson and has been a member of numerous advisory boards and committees including the expert committees relating to dietary supplements for U.S. Pharmacopeia and the Senior Science Advisory Council for the Council for Responsible Nutrition. He's the author of 24 peer-reviewed publications, 29 abstracts, 26 invited presentations, and two issued patents.